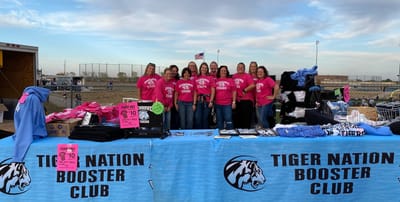 Volunteers are the backbone to the success of Tiger Nation Booster Club!
WE NEED YOU! Volunteer slots are available at these upcoming events. Select a date below and sign-up to volunteer or join our volunteer list at https://bit.ly/2Vw7JfR
Spring Fling Volunteers for Friday, March 24: SIGN-UP HERE
Spring Swing Golf Tournament Volunteers for Saturday, April 15: COMING SOON
THANK YOU - We appreciate your help!