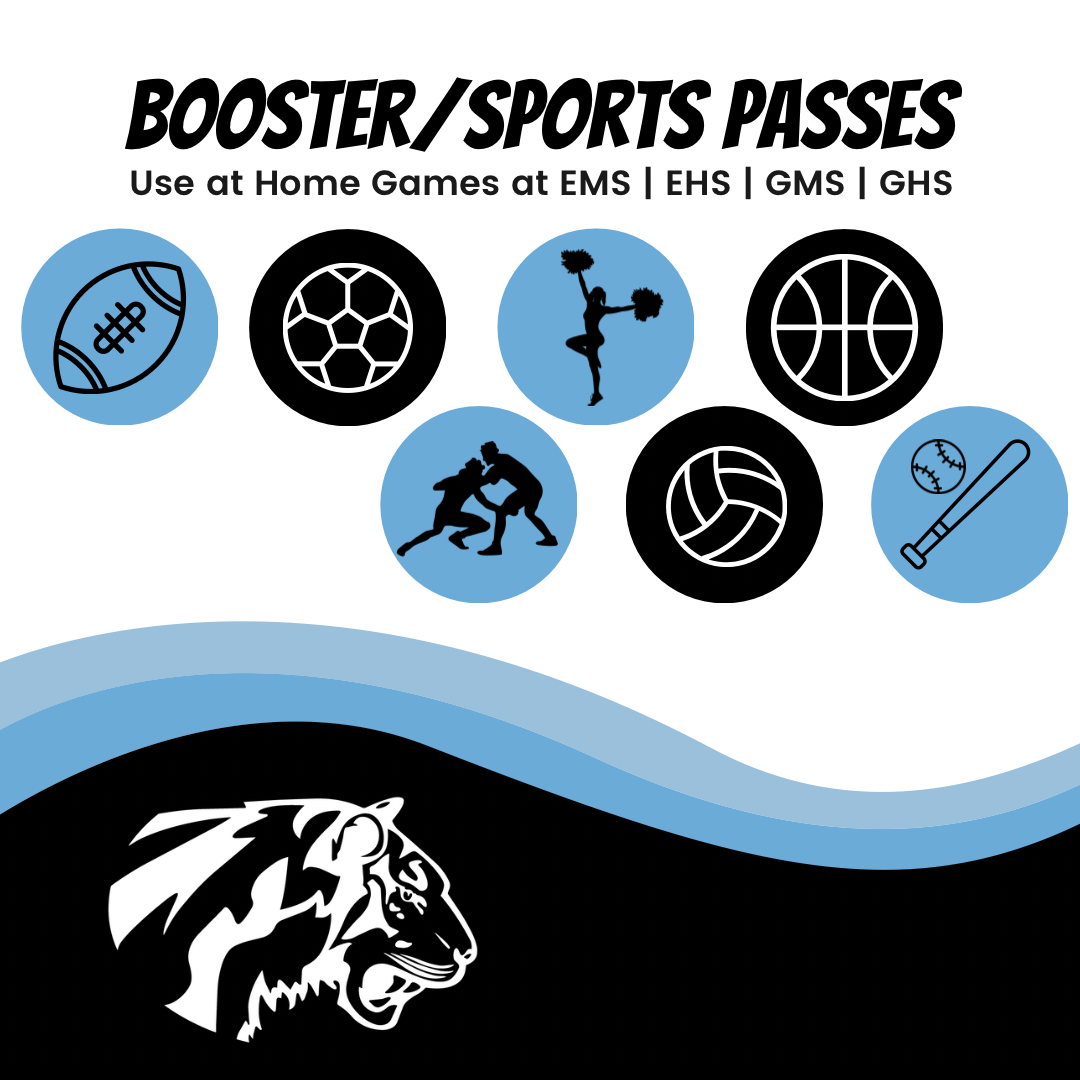 Membership passes are available for the 2023-24 school year! You can buy them through the TNBC online store, through the GoFan app (Eisenhower High School), or print the form below and submit it to TNBC. GoFan purchases are the preferred option for 2023-24 school year. A limited number of paper passes will be available.
https://gofan.co/event/992783?schoolId=KS67220
Alternative option - Complete paper form and submit to TNBC: TNBC Membership Form 2023-24.pdf
Flyer: All About Booster Passes.pdf
This flyer will tell you what you need to know about Membership passes. A few highlights include:
Passes are accepted for regular season HOME games at EHS, EMS, GHS & GMS.
Pass options available for number of people in your immediate family.
All proceeds go right back to EMS and EHS to support student clubs, activities, and athletics.